services
We specialize in the Sale, Installation, Service and Maintenance of a broad spectrum of HVAC Equipment across the KZN which include: All Air conditioning| Heating |Refrigeration and Ventilation Systems.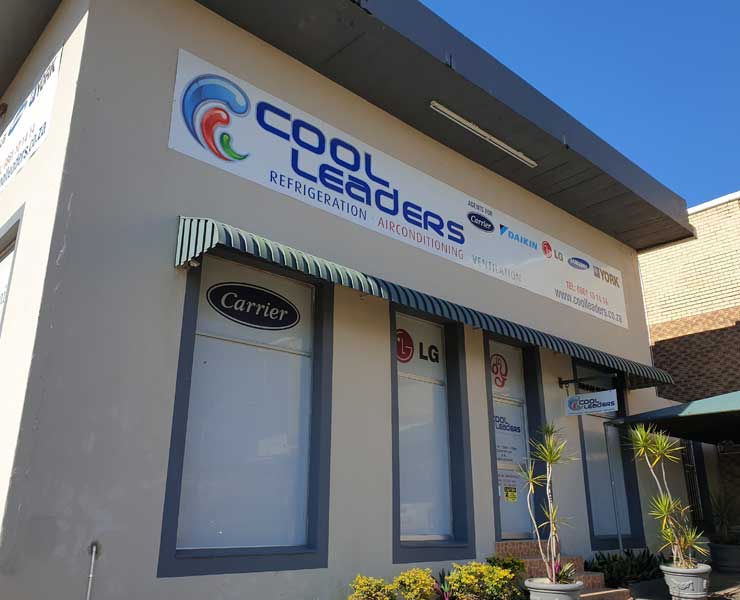 WHY CHOOSE US
As a company, we pride ourselves on impeccable ethics. Our Code of Ethics is founded on the premises of the fighting against corruption, fraud, misleading advertising and negotiating in bad faith. Cool Leaders will constantly and consistently:
We supply and install a wide range of high-quality Air-conditioning products.
We offer a 24-hour standby/call out service.
Our team of highly Qualified Technicians and Specialised product trained staff pride themselves on superior workmanship standards.
We have more than 50 Years accumulative work experience.
Our team will provide you with free Telephonic advice and quotations.
For your convenience, we have an ultra-modern showroom and workshop facilities.
OUR SUPPLIERS
At Cool Leaders, we believe in sustainable business and we are aware that energy efficiency has a large impact on our customers' decisions. Our carefully curated products and suppliers are an integral part of our business.
The suppliers we have a long-standing business relationship with are committed to quality products, skillful workmanship, energy efficiency and environmentally ethical manufacturing processes.
Our suppliers include Hisense, Samsung, Daikin, LG, Trane, York, McQuay, Gree, Danham-Bush, Hitachi